We are really thrilled to announce our next touring production Charge, which will premiere in October 2017 at Warwick Arts Centre. Tickets will go on sale in Spring 2017.
Charge is inspired by energy – human, bio medical, solar, elemental and atmospheric.
Developing on themes explored in Scattered (2009) and Broken (2013) about our relationship with water and the Earth, Charge is the third and final episode of Kevin Finnan's extraordinary 'Earth Trilogy', reflecting his preoccupation with the human condition and our relationship with the world we live in.
After opening at Warwick Arts Centre from the 4th – 7th October 2017, the production will go on to tour extensively, with the first tour already fully booked in 21 venues across the UK and Europe. Charge will continue to tour throughout 2018 and beyond, with new dates added regularly. The initial tour list will be published on our website in early 2017 – so look out for Charge in a theatre near you!
Charge will use our trademark fusion of dance-circus, athletic contact work, digital imagery and extraordinary set design to create a magical world onstage, bringing to life cell division and organic composition, weather patterns, energy storage and humans as energy manipulators.
Artists and scientists working together
Science will be at the heart of the artistic practice, informing and shaping the content of the production. To support the creative and choreographic process, we are working with Professor Frances Ashcroft and her research team from The University of Oxford on the role of electricity in the human body.
"Charge is an incredible collaboration between artists and scientists. Bringing multiple disciplines together to create one piece of work is really exciting for me. I find the science behind the show fascinating and I want to use my inspiration from this to create a show for audiences to enjoy – but which also makes them think about the role energy plays in our lives." Kevin Finnan
Click here to hear Kevin talking more about Charge in our latest video interview!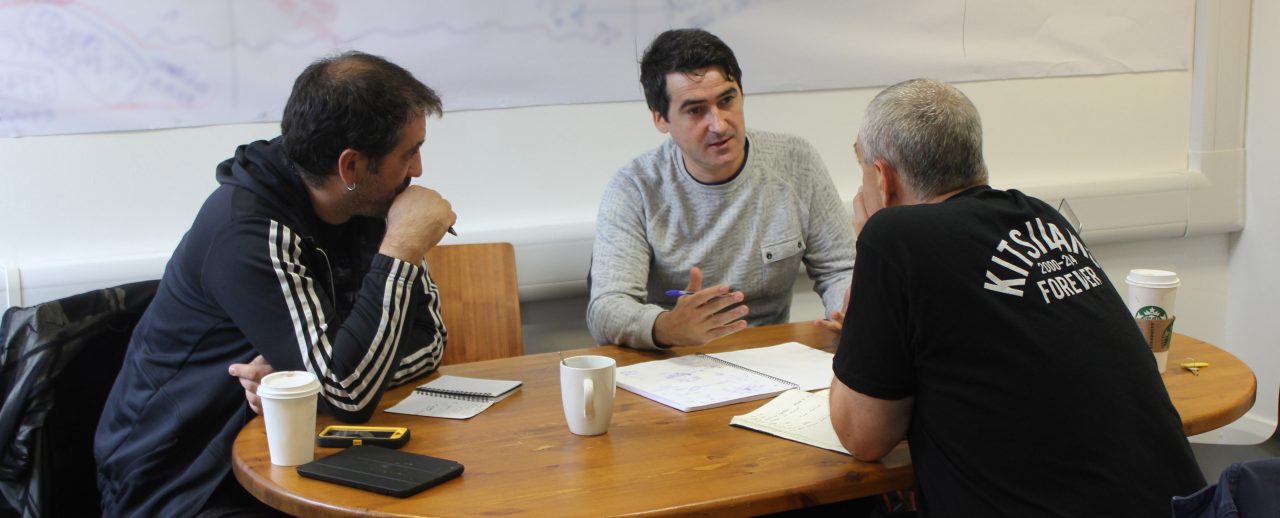 A close artistic collaboration 
Kevin is working closely with the company members and an established creative team to bring his vision for Charge to life and work has already begun on this process:
The unique set for the show is currently under development in collaboration with long-standing design partner Simon Dormon, who has created the sets for the majority of Motionhouse's productions. We are all looking forward to the big reveal early next year! Kevin has also started work with digital artists Logela Multimedia, who he previously worked with on Scattered, The Voyage and Broken, to create the incredible digital imagery that will work with the set to create the onstage world of Charge.
Logela will also be working with Motionhouse on a stunning outdoor spectacle commissioned for the European Capital of  Culture celebrations in Denmark in September 2017.
A comprehensive education programme 
Charge will be supported by a comprehensive education programme including online resources, teacher packs, workshops and talks to explore the science behind Charge with young or non-scientific audiences. The team is looking forward to working with our academic partners to put the programme together next year.
Support Charge
And finally…we invite you to join the first ever Commissioning Circle to support the creation of Charge. As a circle member you will receive unparalleled access to our creation process from February 2017 right up to the premiere in October. Contact [email protected] to find out more!